Virtually Eliminates Muzzle Rise for Follow-Up Shots!!!
Our New Muzzle Brake for the AR 15 style rifle has been independently tested to essentially eliminate muzzle rise for follow up shots. This brake WILL keep the barrel down during repeated firing. These are made from 416 stainless bar stock and Cerakote coating is available.
These MRE Brakes will fit all rifle barrels threaded 1/2-28, including: DPMS® Oracle®, Ruger® AR-556®, Smith & Wesson® M&P 15®, Colt® LE6920®, Rock River Arms® ARs, etc.
******These are the brakes that we took to Industry day at the SHOT Show this year. The reviews were fantastic. The target dot on an AR with a red dot optic can be held on the target through rapid firing. As one media guy put it, "This is amazing, the sights just sit there!"******
These are threaded 1/2-28 and bored for the .223/5.56 projectile. Custom calibers are available, just send an e-mail.
*A new Crush Washer is included with each brake for proper indexing*
Our Muzzle Brakes are made to order!
You will receive a confirmation email as soon as your order is shipped.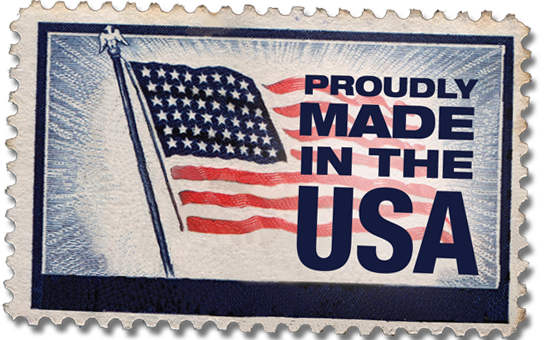 | John Colburn
16-12-2020 19:43
Put one on an Ar15 and Ruger Ranch 5.56.
They perform awesome, very little recoil or
movement.
| John R Colburn
04-12-2020 19:10
It works as advertised...
Ordered a 2nd one...
| Wes Trueblood
22-05-2018 21:37
The product itself is great, but the service from the company is even better. I called multiple times because the gunsmith who was working on attaching the break was convinced that it wouldn't turn to top dead center. The man on the phone said to go ahead and crush the washer and I could still return it even if it was crushed because is would have meant that it was machined wrong if it didn't fit.

Long story short, it did exactly what the gentleman on the phone said it would. It turned right to the correct position and performed perfectly. The gunsmith was amazed and even apologized for creating the confusion. Most importantly, I never felt like a bother or a problem for the person on the phone. He was patient and professional even when faced with questions about the functionality of his product. I recommend the product, but recommend the company even more.
Date Added: 04/22/2015
| Thomas McMichael
22-05-2018 20:31
My muzzle brake came in like 7 days after order. Just shot it today. It works great. Target stays in site picture. It was smaller than I thought but works perfectly. It does have a substantial increase in the muzzle blast and sound. But I expected it. Gun does NOT move.
Date Added: 04/24/2016
| mark hill
22-05-2018 20:17
After I ordered my MRE it was at my house in less than a week. I did an overhaul on my PSA ar-15 and I used the MRE and it works fantastic. The product does exactly what it is intended to do.
Date Added: 07/16/2016
| Danilo Hernandez-Pombo
22-05-2018 20:01
Put a Witt Machine Clamp On Muzzle Brake on my Tikka T3X Lite .308 Win. Followed installation instruction to the T and my muzzle brake was installed in less than 10 minutes. went to the range and shot 50 rounds, this thing is amazing! Recoil was reduced by around 50% and my groups went from 0.75MOA down to 0.5 MOA at 100 yards. At 500 yards was still getting sub MOA groups. Was able to shoot all day without any shoulder pain. All shooters around started asking about my "new" muzzle brake. Best upgrade I made to my rifle.
Date Added: 11/29/2016
| Robert Brogdon III
22-05-2018 20:00
Tried many brakes in the past, by far the best one I've tried yet, very quick to get to me and works just as described. Future plans to try one of the clamp on style brakes on my 308 very soon. Awesome stuff, thanks guys.
Date Added: 12/22/2016
| patrick barnes
22-05-2018 19:58
I have the clamp on brake for my 308 win. It tamed my rifle way down without added noise. It will kick up some dust when shooting prone and throw a little blast at your buddies! lol. So for the clamp on I was far from pleased!!!!! fit finish and performance are top notch!
However, this is not about the clamp on. this is about the sleek cobra head on the end of my colt!!! A/R'S DON'T KICK MUCH!
That being said... I bought a vortex strike eagle and was shooting (bursts) so to speak. My grip and stance are not superior but I try to practice proper technique. I was not being able to maintain on target easily. good enough though! After I installed this MRE I couldn't believe how my efforts were reduced when rapid firing at my gongs. This brake is well worth the money. god i cant believe the difference.
these guys make great products that prevail with results!!
thanks again Witt!!
Date Added: 01/14/2017
| Todd Catoe
22-05-2018 19:54
Finally was able to get out and put some rounds through my S&W M&P 15 Sport II with a new MRE installed and it absolutely eliminated any and all muzzle rise! I was able to stay on target for faster follow-up shots and put some very nice groups together. You will not regret buying one!
Date Added: 02/20/2017
| will scott
22-05-2018 19:52
just get it night and day difference fell in love with my AR all over I will be buying more
Date Added: 03/23/2017
| Ken Szatmary
22-05-2018 19:51
Put 1 of these on my AR. Very pleased. I'll be buying 1 for my Mini-14 next.
Date Added: 04/09/2017
| William Valls Jr.
22-05-2018 19:42
I just purchased a fourth MRE today. Very well engineered design, keep up the good work. I will probably outfit most of my non-suppressed weapon systems with an MRE as I appreciate their performance.
Date Added: 07/23/2017
5
stars based on
12
reviews