Make your rifle more fun to shoot!!!
Our Thread On Muzzle Brakes are designed basically the same as the clamp on variety, with the same benefits of greatly reduced recoil and muzzle rise.
Thread sizes are available in the following imperial threads: 1/2-20, 1/2-28, 1/2-36, 9/16-24, 9/16-28, .578-28 (37/64-28), 5/8-24, 3/4-24, 49/64-20 and in the following metric threads - M-14-1, M14-1 left hand, M15-.75, M15-1, M18-1 and M22-.75.
*Crush Washer for proper indexing is included with 1/2" and 5/8" threaded brakes*
Our Muzzle Brakes are made to order!
You will receive a confirmation email as soon as your order is shipped.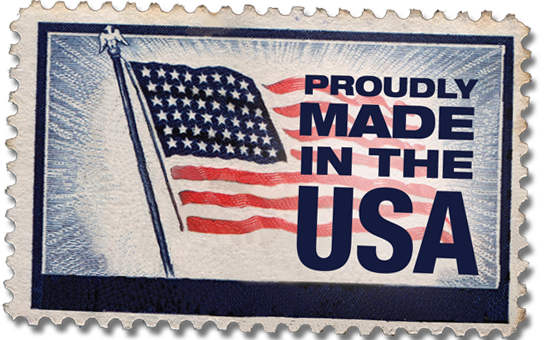 | Mitchell Fejda
24-07-2021 11:51
I put this brake on my 8 year old daughter's Ruger American Predator in 308 Win and she will shoot over 50 rounds until she complains that her finger hurts from pulling the trigger. Hearing protection is required hunting or not, so factor in about $50 for some cheep auto quiet earmuffs.
| Andy
01-04-2021 09:03
Added this to my 270 a few years ago, pretty good difference in recoil. Well worth the money. Thanks guys!
| Jake
15-10-2019 22:59
Made my 7mm Mag fun to shoot again! Couldn't be happier. I will be using them again in future builds .
| Dave Lulek
23-05-2018 16:55
44 Mag. brake on my Thomson Center pistol fit perfect, and I was amazed at how much nicer the gun is to shoot.
Date Added: 03/26/2013
| William Jackson
23-05-2018 16:29
Installed a Clamp On Muzzle Brake on my 7mm rem mag last week I wish I had found this years ago. It reduced the recoil to a level that I allowed my 8 year old son to fire this rifle. I usually stopped shooting s gun after 10 or less rounds in a day. Yesterday I fired 40 rounds in 3 hours...
Made shooting this rifle a pleasure.
Date Added: 11/15/2013
| Dave Frost
23-05-2018 15:45
Tried the clamp on muzzle break on my 300wsm and originally had some doubts. After the first shot all my doubts went away. My nephew and I continued to fire several more rounds and when all was said and done we are absolutely positive that my 300wsm now recoils less than my 243. This product is all they say it is and more. It was money well spent, in fact my nephew liked it so much that when he got home he ordered on and I for sure well be getting more for some of my other rifles. If you are having doubts about this product....Don`t.
Date Added: 12/22/2013
| Todd Craig
22-05-2018 22:06
I recently ordered a brake for a friend to install on 7mm mag. Upon receiving the brake I loved it the design and finish is great adds a unique look to the rifle. when I installed it I put the rifle in the gun vice and leveled the action then leveled the brake with the action for long range shooting I believe the more precise things are contributes to accuracy. Recoil and muzzle jump was reduced more than with his old brake and he is very happy with the Witt brake I will be ordering a brake for my 338 win mag very soon. Thanks Witt machine for a great brake
Date Added: 04/06/2014
| Matthew Corum
22-05-2018 22:00
The brake arrived in less than the stated 10 days. Fit was perfect. The only thing you feel after pulling the triger is the bolt actuating(HBAR). No muzzle rise. Just don't stand to the side without ear/eye protection. I just ordered 2 more for my bolt guns in .223 and .308
Date Added: 05/27/2014
| Lester Holley
22-05-2018 21:42
I'm a disabled hunter and I shoot my .270 bolt action off my chin (YES OFF MY CHIN). I shoot my gun twice before I ordered my muzzle brake to reduce the recoil plus added a few mercury sticks in the butt of the gun and it SAVED my hunting season!!! I feel like a sniper, one shot, one kill. I have YET to miss anything I put my crosshairs on. It fit PERFECT, in 15 minutes it was on and ready to shoot and EVERYONE comments on just how bad a$$ it looks!!! AWESOME PRICE FOR A AWESOME PRODUCT!!!
Date Added: 02/23/2015
| Todd Scheck
22-05-2018 21:39
Installed this on my Savage 10FCP-SR. Not sure how to quantify the change in recoil, but, Im going to guess about 50%, maybe a bit more. It was definitely noticeable. Well worth the small investment it is.

Thanks Team Witt, this is def. a shoulder saver.
Date Added: 04/01/2015
| Fred Maloon
22-05-2018 21:35
I had two requirements for the brake, that it reduce felt recoil and with no deterioration in accuracy. By no reduction in accuracy I mean none. I checked on a well known forum regarding the brakes performance and got two replies, both positive. When the brake came in it was mounted on an FN SPR a rifle known for it's accuracy. Using it's preferred load, I fired three three-shot groups to rezero. To adjust point of impact required 1/10mil. of elevation and 1/10mil. of windage. The groups were fired from a bi-pod with a rear bag. The groups measured .101",.370" and .316" center to center. That's as good as it gets for me. Reduction in felt recoil seemed to be about 40% which is, of course, subjective. The reduction was well within my expectations

The entire experience from ordering, to shipping time, to fit and finish, to results was exemplary. The performance/price metric is fantastic. You guys keep making them and I'll keep buying them.
Date Added: 04/27/2015
| Donald Secoy
22-05-2018 21:35
I received my MB1 and installed as per directions. Took my 22-250 out for a trial and can only say WOW what difference . Stays right on target. Great product and fast shipping. Donald Secoy
Date Added: 05/12/2015
| Gary James
22-05-2018 21:34
I received my MRE sooner than informed, I installed it on my scar 17 the crush washer they included was not needed as scar has a lock nut on barrel although was glad to see it included, threaded on easily, I have shot about 50 rounds through it eliminated most of the muzzle rise was able to reacquire my sight pic almost immediately, I am very happy with this its great they do a very good job.
Date Added: 05/21/2015
| russ riedel
22-05-2018 21:29
Finally got to shoot my 25-06 with your brake installed. Felt recoil is less than my 5.56 semi-auto and comes in close to my 22WMR. Amost no movement at all. This is the greatest thing since sliced bread.
Date Added: 08/02/2015
| Carlton Savage
22-05-2018 21:28
I purchased a Thread on MB last month for my AR-15 and finally had a chance to try it out. Quality is excellent (I'm a machinist so I was very picky). Installation was easy and function was as advertised. I'm very happy with the product and will be purchasing 2 clamp ons soon for my Bolt Hunting rifles.
Date Added: 08/05/2015
| John Uriniuk
22-05-2018 21:14
Bought my second brake from Witt Machine first one was a clamp on for my AR-10, it cut the recoil to that of a.223. The second one is a thread on for my 6.5 creedmoor expect the same quality as the first one,Witt Machine in my opinion makes the best muzzle brakes out there for the money. And best of all its made in the USA. If you're looking for a muzzle brake Witt Machine is the way to go.
Date Added: 10/10/2015
| Tim Schaer
22-05-2018 19:51
Installed this brake on my Ruger Precision Rifle to try and stop the muzzle flip.
It stopped at least 80 percent. Would highly recommend these to stop flip on rifles.
Date Added: 03/29/2017
| Donald Terrien
22-05-2018 19:27
I purchased one of these for my DPMS AR-10 LR-308. I could not be happier with the way it calmed the kick and muzzle blast down! AAA+ quality & design! I now have three of Witt Machine muzzle breaks on my Guns!
Date Added: 11/22/2017
5
stars based on
18
reviews